Where did they come from?
The image we see when we think of deckchairs in New Zealand, is the north facing side of the house, sitting on the wooden deck, and we interpret the 'Deck" as being the deck at home.
The real meaning of the Deckchair is derived from its original purpose.
'Deck chairs' originally called steamer chairs were used on Cruise Liners since the 1960s, however the history of 'folding chairs' dates back to Ancient Egypt. Various patents have been submitted such as the patent of John Cham in 1855, and later by John Thomas Moore in 1886.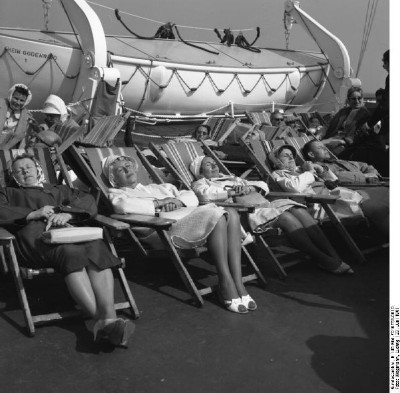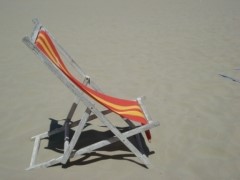 I am sure we will all remember the photos of early folding deckchairs on the rocky beaches of the South coast of England.
Deckchairs are now widespread, and in resort locations such as the Mediterranean. You have to get there early in order to 'hire your deckchair for the day', prepared to pay some euros for the privilege.
Depending on how long you stay, you will then pay for a rental ticket for a half or full day (or as many hours as required).
MODERN DECKCHAIRS
The modern style of deckchair has changed little when it comes to the chairs we see on the shores of Brighton Beach, however around the world there has been many different styles and constructions of the humble deckchair.
We have seen chairs made from plastic, alloys, wood, padded and unpadded styles, recliners, fixed position chairs and all shapes and sizes.
There are designer chairs worth thousands of dollars, and chairs that are made in the back shed out of scraps, that look like they will fall apart as soon as the cat sits on them.