Long Lasting Sustainable Furniture
A Deck Chair that is Perfect for All Ages
The unique design, allows the user to easily move from sitting up-right through to a lounging position and allows for complete ease of getting in and out of the chair.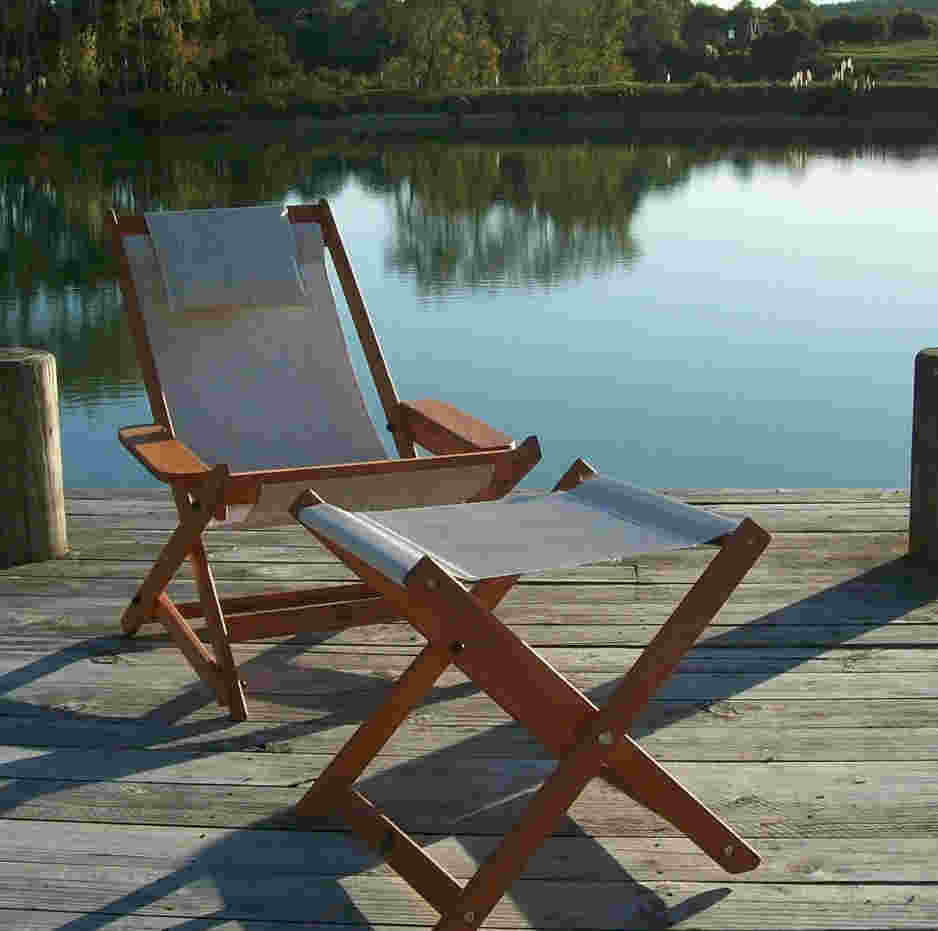 The Deluxe Deckchair (showing optional footstool)
NZ$299 plus freight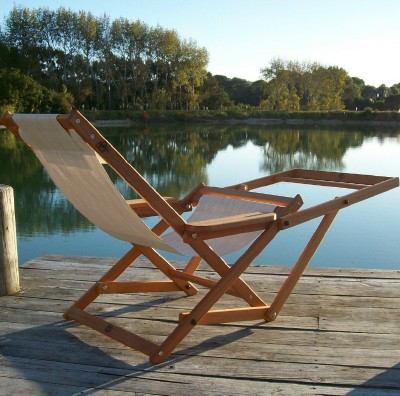 The Deluxe Lounger
NZ$359 plus freight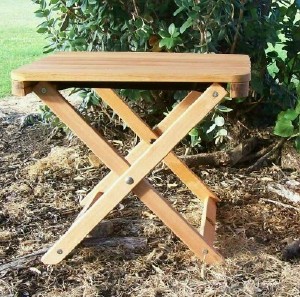 The Deluxe Table
(Footstool and Tabletop)
NZ$269 plus freight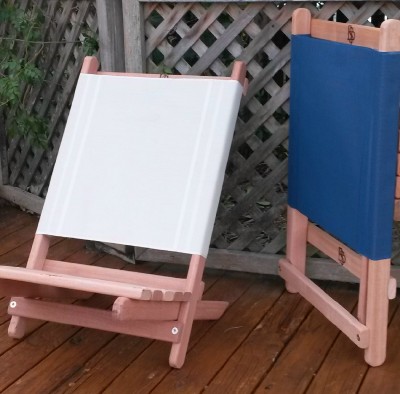 The Classic Kiwi Sand/Event Chair
NZ$159 plus freight
7-10 year warranty on
all fabrics.
Made from hardwood  Eucalyptus Saligna (Sydney Blue Gum) grown in New Zealand.
Foldable, stackable and portable

"I really love my chair, and I'm not just saying that. It adjusts to the perfect positions for sitting up talking, lounging and reading, or a quick nap in the sun – and it's really comfortable in any position. When it's not in use it folds up neatly beside the BBQ"
Sue of Whangaparaoa

"I just wanted to get into contact with you to say your chairs are amazing!
I am sitting in one as I write this email on my Ipad! They are easy to get in and out of and they are super, super comfy."
Fiona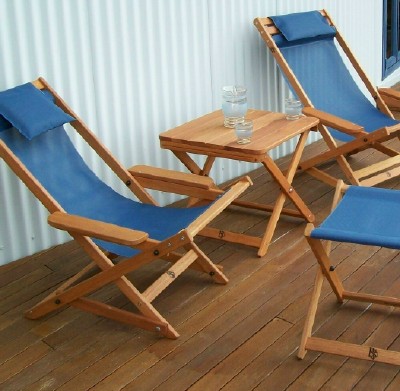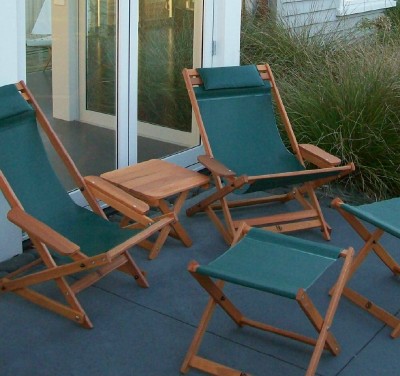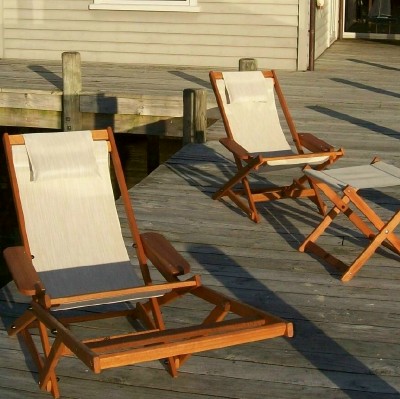 Come Find Me at the Markets
Over the winter period (April to end of September), Bev always has stock so contact Bev directly for any orders during this time. 
During the Summer months (October to approximately the end of March) Bev makes her way around some well-known North Shore/Auckland markets, so come and try out one of the deckchairs and see for yourself just how comfy they are. Purchase at market prices, taking away the need for packaging, freight and surcharge costs. Find out if Bev is coming to a market near you!
My next markets are:
Over the winter period, Bev always has stock so contact Bev directly for any orders. 
Sat 5th October: Matakana Craft Market next to Farmers Market 8 – 2 pm or
Sat 5th October: Mangawhai Tavern Market 8 – 1 pm
Sun 6th October: Coatsville Market 10 – 2 pm